Galaxies
Society Meeting
Thursday, 20th February 2020 (19:45 - 22:00)
Venue: Meeting Room, Swinton Bottom Club (Formerly Swinton WMC)
From 'faint fuzzies' to the search for dark matter, tonight's talk covers the basics of Galaxies.  How science discovered them, catalogued them and how their observations gave rise to some embarrassing questions that scientists are still having difficulty answering. 
Speaker: Paul D'Silva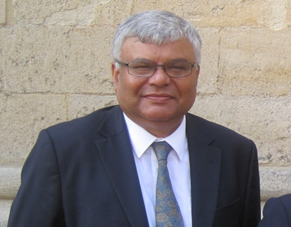 Paul was raised in Rotherham and on obtaining a degree in Electronic Communications returned to his home town for a career teaching Mathematics and Computing.  After joining Mexborough & Swinton Astronomical Society in the mid-2000s Paul has developed his interests in the Solar System, especially the planets and comets as well as manned space flight. He is a regular user of the J A Jones Observatory, patiently waiting for good weather and another bright comet preferably together!