'Sir Robert Stawell Ball (1840-1915);
Guest Speaker
Friday, 7th February 2020 (19:45 - 22:00)
Venue: Meeting Room, Swinton Bottom Club (Formerly Swinton WMC)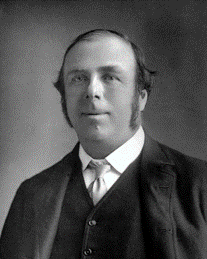 'Sir Robert Stawell Ball (1840-1915); Astronomer, Populariser, and Author'. 
Ball was also a very colourful and entertaining character.
He was the son of naturalist Robert Ball and Amelia Gresley Hellicar. He was born in Dublin.
Ball worked for Lord Rosse from 1865 to 1867. In 1867 he became Professor of Applied Mathematics at the Royal College of Science in Dublin. There he lectured on mechanics and published an elementary account of the science.
In 1874 Ball was appointed Royal Astronomer of Ireland and Andrews Professor of Astronomy in the University of Dublin at Dunsink Observatory.
Ball contributed to the science of kinematics by delineating the screw displacement.
Speaker: Dr Allan Chapman

Allan Chapman is a historian by training and his special interests are astronomy and scientific biography, for most of his career he has been based at Wadham College (University of Oxford ).
He is an accomplished author and public speaker and has made many television appearances, presenting Gods in the Sky and Great Scientists and as a guest on The Sky at Night.
Allan is also Honorary President and Patron of the Mexborough & Swinton Astronomical Society.
Learn more about Dr Allan Chapman