Moon Observing & Data Collection
Members only
Saturday, 23rd November 2019 (05:00 - 08:00)
Venue: The J.A. Jones Hoober Observatory
MEMBERS ONLY
 The plan for the 16th and 23rd is:-
This is an opportunity to observe and image the Moon at 3rd quarter. The sessions will start at 5:00 am (yes, that is 5 in the morning and finish after dawn).  Members will have the opportunity to use the society equipment including camera etc.  If you are there you share the data.
Speaker: Paul D'Silva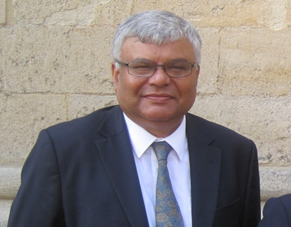 Paul was raised in Rotherham and on obtaining a degree in Electronic Communications returned to his home town for a career teaching Mathematics and Computing.  After joining Mexborough & Swinton Astronomical Society in the mid-2000s Paul has developed his interests in the Solar System, especially the planets and comets as well as manned space flight. He is a regular user of the J A Jones Observatory, patiently waiting for good weather and another bright comet preferably together!