Mapping & Naming the Moon
Guest Speaker
Thursday, 24th October 2019 (19:45 - 22:00)
Venue: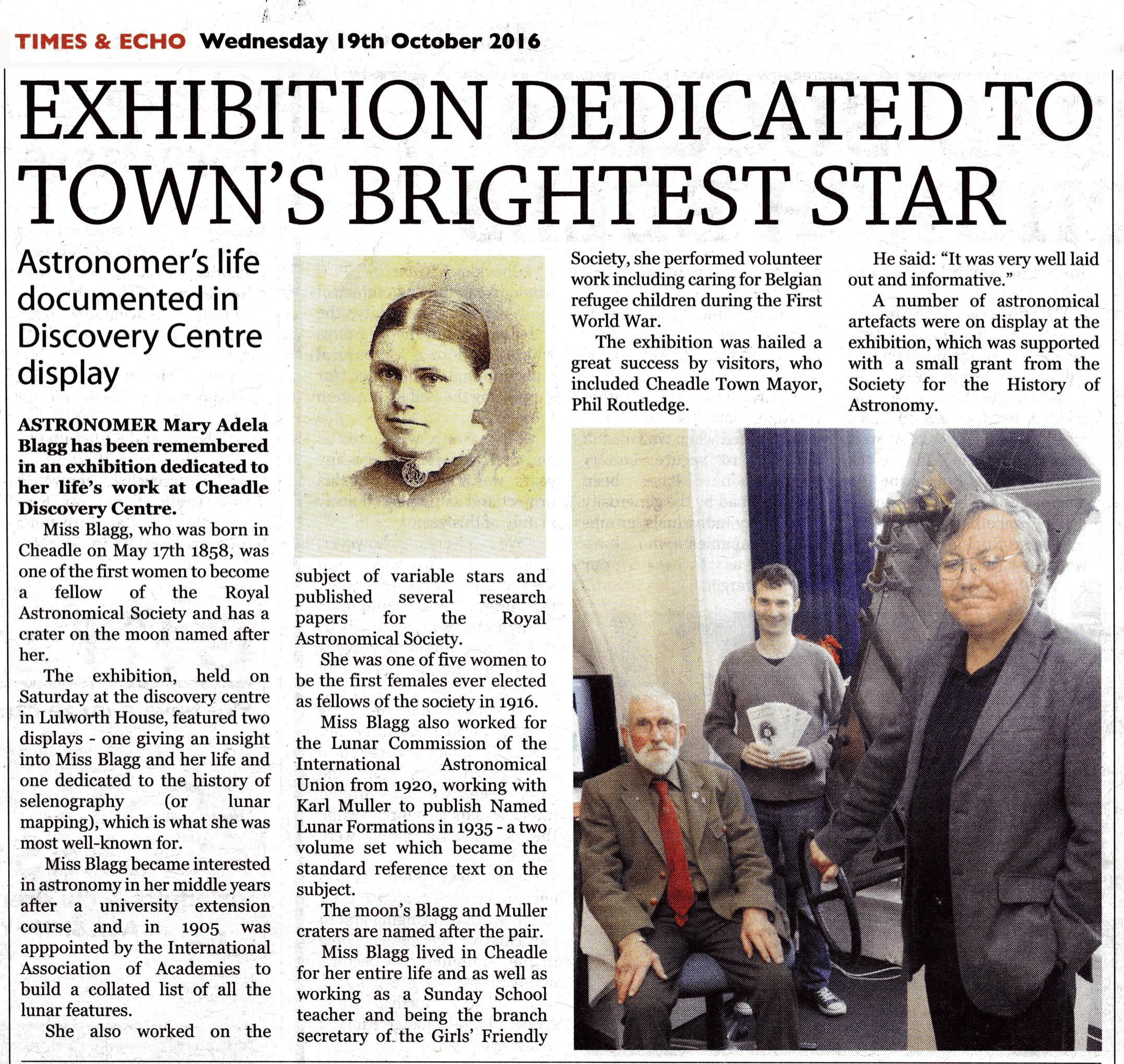 Speaker: Kevin Kilburn
Kevin has been interested in astronomy since age 4 and has had a particular interest in the moon and sun for about 50yrs.  In his mis-spent yoof he saw the launches of Apollo 15 and 17 first-hand from the Cape and has spent 20minutes in earth shadow during four cloudless total solar eclipses.
He is currently studying the surface colour of the moon and taking whole disc white light and H-alpha images of the sun for the BAA Solar Section whenever skies permit, typically on 150-200days each year.
Having been president of Manchester AS on three separate occasions (they were desperate! ), he is currently Vice President of Manchester Astronomical Society and  Vice Chairman of the Society for the History of Astronomy.