Measuring the Solar System
Society Meeting
Thursday, 12th September 2019 (19:45 - 22:00)
Venue: Meeting Room, Swinton Bottom Club (Formerly Swinton WMC)
PLEASE NOTE.
Tonight's meeting will be held in the Concert room (through the tap room) due to work being carried out in our clubroom. Thankyou.
In this talk we'll see how a simple model of the Solar System can be refined, with basic geometry and knowledge of Syzygy, into a more enlightening model.
Speaker: Ed Bothamley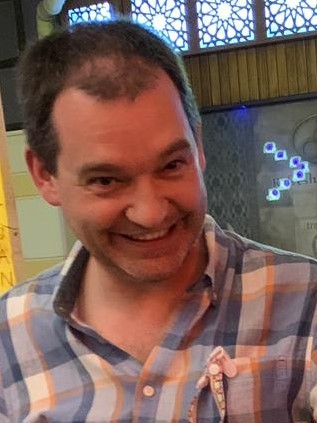 Ed Bothamley has been a member of MSAS for about a year.  He has reignited an interest in astronomy that began one teenage night in the 80s when he wondered why 'The Plough' had moved.  He went on to study astrophysics at Manchester University but transferred to mechanical engineering when he realised he didn't understand Einstein.  After graduating he worked for a local sweet manufacturer and then as a Science Teacher but now works as a sales engineer.