Round like a circle
Society Meeting
Thursday, 29th August 2019 (19:45 - 22:00)
Venue: Meeting Room, Swinton Bottom Club (Formerly Swinton WMC)
Paul D'Silva has infiltrated the research department of Blue Peter again. Armed with sticky backed plastic and split pins this evening will look at some homemade devices that will help visual and imaging observers plan their evenings.  If you have a craft knife and cutting mat please bring it along. Plasters will be available.
Speaker: Paul D'Silva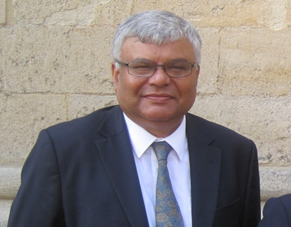 Paul was raised in Rotherham and on obtaining a degree in Electronic Communications returned to his home town for a career teaching Mathematics and Computing.  After joining Mexborough & Swinton Astronomical Society in the mid-2000s Paul has developed his interests in the Solar System, especially the planets and comets as well as manned space flight. He is a regular user of the J A Jones Observatory, patiently waiting for good weather and another bright comet preferably together!