Ranger & Surveyor - Apollo's Vanguard Pt.2
Society Meeting
Thursday, 4th July 2019 (19:45 - 22:00)
Venue: Meeting Room, Swinton Bottom Club (Formerly Swinton WMC)
Paul returns to continue the story of the missions that blazed the trail for the Apollo programme.  Alongside the Gemini program that allowed NASA to learn how to live and work in space there was the robotic exploration of the Moon to find out if it was safe to land there.  The story tells the tale of early disasters, near misses, final success and an enduring controversy.
Speaker: Paul D'Silva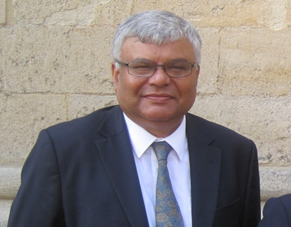 Paul was raised in Rotherham and on obtaining a degree in Electronic Communications returned to his home town for a career teaching Mathematics and Computing.  After joining Mexborough & Swinton Astronomical Society in the mid-2000s Paul has developed his interests in the Solar System, especially the planets and comets as well as manned space flight. He is a regular user of the J A Jones Observatory, patiently waiting for good weather and another bright comet preferably together!