Astrocon
Astronomical Event
Saturday, 27th October 2018 (10:00 - 17:00)
Venue: Swinton Masonic Hall
Mexborough & Swinton Astronomical Society are celebrating the 40th year of our formation. As part of our year long series of events we have designed a programme of talks at a special day "AstroCon" that we are hosting. There will be a number of trade stands available selling goods
Programme of Talks
10:00 Paul D'Silva Introduction & Welcome
10:15 Dr Sue Cartwright Supernovae
11:00 Tea/Coffee
11:15 Peter Rea Mars – A Guided Tour of the Tharsis Region
12:00 Rod Hine George Ellery Hale & the Golden Age of USA Astronomy
12:45 Lunch
14:00 Albert Zijlstra Planetary Nebulae
14:45 Roger Cooper Skylark
15:30 Tea/Coffee
15:45 Tony Morris Astro Imaging
17:00 Finish
All this and a Buffet lunch too – all for just £5
Mexborough & Swinton Astronomical Society were formed in May 1978, the MSAS serves amateur astronomers in the surrounding area covering Swinton, Mexborough and the Dearne Valley. We have our own observatory at Lee Brook Lane, Hoober, Wentworth. Full details and a map can be found on the MSAS website http://msas.org.uk
Further details and tickets can be obtained from event organiser; Roy Gunson, 60 Hawthorne Drive, Bolton-Upon-Dearne, S63 8NT
Email : royg@gmx.co.uk
SPEAKER BIO
Dr Susan Cartwright is Senior lecturer in particle Physics and Astrophysics at the University of Sheffield. Member of EU ASPERA astroparticle physics roadmap committee for neutrino telescopes. Her main research field at present is the T2K neutrino oscillation experiment currently operating in Japan.
Peter Rea of Cleethorpes and District Astronomical Society is a regular speaker at many societies and American Space Programme Enthusiast. 
Rod Hine, currently Chairman of Bradford Astronomical Society, now retired used work forMarconi on satellite communications and lecture at Bradford University.
Albert Zijlstra, professor of astrophysics at University of Manchester, was director of Jodrell Bank Centre for Astrophysics from 2010 to 2015.
Roger Cooper, a real life rocket man, worked for over 15 years on the British national Space Programme eventually graduating to Senior Experimental Officer working with the Skylark sounding rocket. (MSAS will have the nose cone and equipment from a Skylark rocket on display).
Tony Morris, a member of MSAS is also the author of the BAA handbook on digital astrophotography. He has many years' experience in astrophotography and chasing eclipses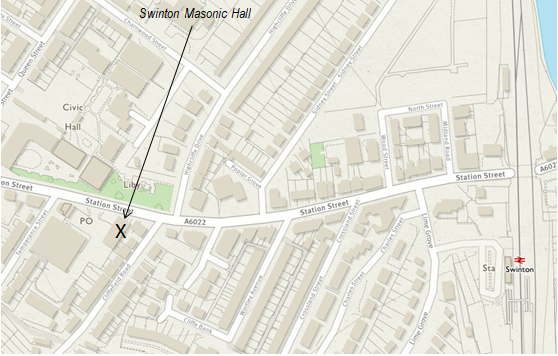 Speaker: Various