Life off Earth
Stargazing Live Event
Thursday, 30th March 2017 (19:45 - 22:00)
Venue: Meeting Room, Swinton Bottom Club (Formerly Swinton WMC)
Tonight our member speaker Mike Hall will explore the probability of life on other worlds, the Drake equation and Fermi's Paradox.
A question and answer session will follow the presentation.
Disabled access is limited as our club room is on the first floor and only accessible by stairs.
Visitor admission is £2.00.
Speaker: Mike Hall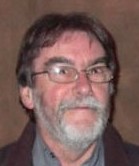 Learn more about Mike Hall