The Spring Sky
Society Meeting
Thursday, 25th February 2016 (19:45 - 22:00)
Venue: Meeting Room, Swinton Bottom Club (Formerly Swinton WMC)
Our Observations Officer will guide us through the viewing opportunities of the Spring Sky.
Speaker: Andrew Kirton-Vaughan
Andrew studied a Masters in Materials & Engineering Science at St John's College, Oxford University and a MSc in Materials and Manufacturing Management at Sheffield Hallam University. 
He Worked for Tata Steel (formerly British Steel / Corus) for 13 years including 5yrs at Technical Manager of the Aldwarke Steelplant in Rotherham. He is now Technical Director of an Iron and a Steel Foundry in Derbyshire.
He got his first telescope last February, a 5" Newtonian which I only had for 6 weeks before upgrading to a 10" and now uses a 12" Dobsonian to visually observe deep sky objects as well as several smaller telescopes for astrophotography.
His main interest is space flight & astrophotography, particularly globular clusters.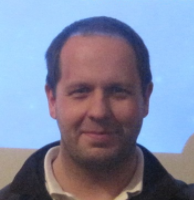 Learn more about Andrew Kirton-Vaughan