Measuring the Earth
Stargazing Live Event
Thursday, 7th January 2016 (19:45 - 22:00)
Venue: Meeting Room, Swinton Bottom Club (Formerly Swinton WMC)
This evening our Society member Mike Hall will present us with a brief history of how we measured the size, shape and weight of the Earth, from ancient times to today; from camel rides across the sands, to new lands and to drifting continents.
From the Babylonian tablets to space satellites. Did the ancients really think the Earth was flat? How could you "weigh" the Earth?
A question and answer session will follow the presentation.
Speaker: Mike Hall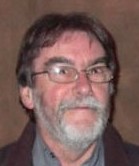 Learn more about Mike Hall