Improving your Telescopes Performance
Guest Speaker
Thursday, 30th July 2015 (19:45 - 22:00)
Venue: Meeting Room, Swinton Bottom Club (Formerly Swinton WMC)
'Improving your telescope's performance' covers the method of quantifying the performance of different telescope types - the true wavefront error or Strehl value of the telescope system rather than just the main optic. It then continues with the simple methods of improving light grasp and image detail. Many observers are amazed at what is revealed about commercial telescope performance.
Speaker: John D Timmins FRAS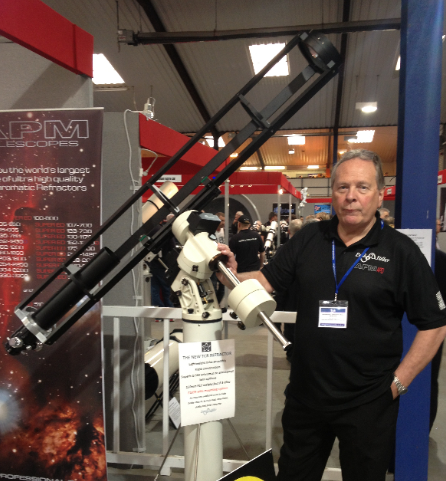 I am 63 and have been observing since 1966. An industrial chemist by profession, I have worked in surface science, corrosion and metal finishing. My employment in these fields was with British Rail Research in Derby, Courtaulds Coatings in the North east and Korea, Tube investments in Birmingham and my own industrial coating company in Scunthorpe. I am also experienced in financial services and printing. I joined the BAA in 1968 and became an FRAS in 2012. My company, based in Derbyshire, was founded in 2009 and we are now the UK's leading large aperture refractor manufacturer and supplier.