Objectives and Activities
Charitable Objects
The object of the Society as set out in our Constitution is the advancement of education for the public benefit in astronomy and its associated sciences.
The Society aims to promote astronomy as a recreational activity for its own sake but also aims to promoted public awareness and understanding of science and the scientific method. A scientifically literate community is, in our view vital, in the modern world.
Public Benefit Statement
The trustees of Mexborough&Swinton Astronomical Society confirm that they have complied with their duty under section 17 (5) of the Charities Act 2011 to have regard to the Charity Commission's guidance on public benefit and that the public benefit requirement has informed the activities of the Society in the year to March 31st 2015.
In evaluating public benefit the trustees note that membership of the society is open to all who share an interest in astronomy and its associated sciences. Whilst we would encourage those with interest to join our ranks we also strive to make our services and facilities available to non-members and ensure that restrictions placed on that availability are both necessary and reasonable. Our meeting programme for example is open to all whilst public access to the observatory or solar telescope is only available when supervised by the society; this is to protect both our assets and public safety. A society member, once suitably trained, may choose to use the observatory at any time.
Summary of Main Activities
The core activities of the Society are:
Delivery of a weekly meeting programme covering a wide range of astronomical topics
Developing and maintaining the J.A. Jones Hoober Observatory
Offering a Community Access Programme at the observatory
Providing an Outreach Programme within the local area
Offering support and advice to the public on matters related to astronomy
Our philosophy is to offer access to all regardless of personal circumstances, race, gender, ability, or faith. The Society operates mainly in South Yorkshire however visitors from further afield are always welcome. The programme of weekly meetings is open to all, although disabled access to our meeting room is sadly limited.
Our Community Access Programme opens the J.A. Jones Hoober Observatory to give supervised access to the general public and to organised groups such as schools, Scouts, and Round Table. Disabled access to the observatory is limited as the telescopes are on the first floor however we do have facilities to take portable instruments outside to visitors who are unable to access the building.
With our Outreach activities we take solar telescopes out to fetes and galas or to public spaces such as country parks. In recent years we have increasingly worked in partnership with other organisations and venues in our community, this helps us to reach a wider audience.
Fees are charged for these services but these are kept at a low level, concession rates do not apply as the full fee is small and the administrative overheads of concession rates would be disproportionate.
Approved and adopted by a meeting of the Executive Committee on May 6th 2015 and signed on their behalf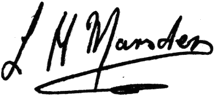 Leslie H. Marsden FRAS
Chairman