Space Shuttle history. Part 1. Origins and Concepts.
Society Meeting
Thursday, 29th October 2020 (19:45 - 22:00)
Venue: Virtual Meeting
The Space Shuttle History Part 1 Origins and Concepts.
The US Space Shuttle was operational for 30 years, 1981 to 2011. The first part of the Space Shuttle History trilogy takes us back to the 1940's & 50's and to early designs of what were then called Space Planes. Any winged vehicle returning from orbit would enter the Earth's atmosphere at 25 times the speed of sound. It took over a decade to refine the body shape of a Space Plane that could take the aerodynamic loads and temperatures. Many different types of research aircraft are discussed from the X15 high speed research aircraft to various "lifting bodies" with a blended wing and body. By the early 1970's the shape of the Space Plane now called the Space Shuttle was decided and work could begin on the construction of the Space Shuttle Orbiters. The various parts of the Space Shuttle including the orbiter, external fuel tank and boosters are discussed. The first Orbiter called Enterprise, not built to go into orbit, conducted a series of Approach and Landing Tests having been lift into the air on the back of a modified Boeing 747. Part 1 concludes on the eve of launch of the first orbital test of Columbia in April 1981.
Speaker: Peter Rea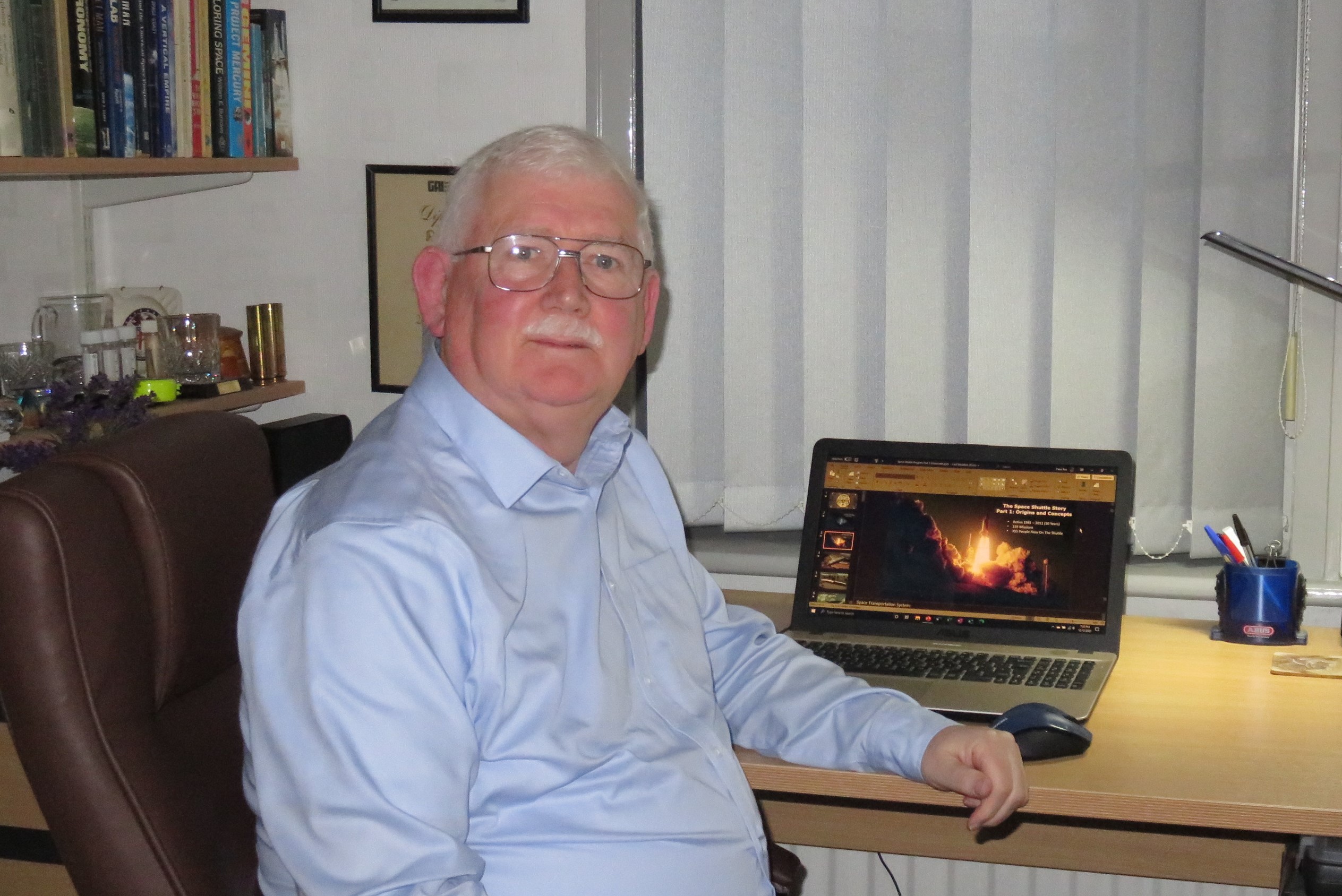 Learn more about Peter Rea